Presented by:
Join CASA's Board of Directors in honoring Chicago Cubs icon, sports entertainment personality, and philanthropist Ryan Dempster, as we celebrate the inspiring work of our CASA Volunteers in response to a year of challenges for our CASA children. CASA's 2021 Virtual Gala will showcase the power that a single determined person has to change lives for children in foster care.
Help us appreciate the efforts that led our CASA children through the last year and look forward to a brighter future in the next with raffle drawings, games, auctions, and amazing stories from our volunteers, staff, and former CASA children.
Also, if you are a baseball fan, we have a few VERY special treats for you.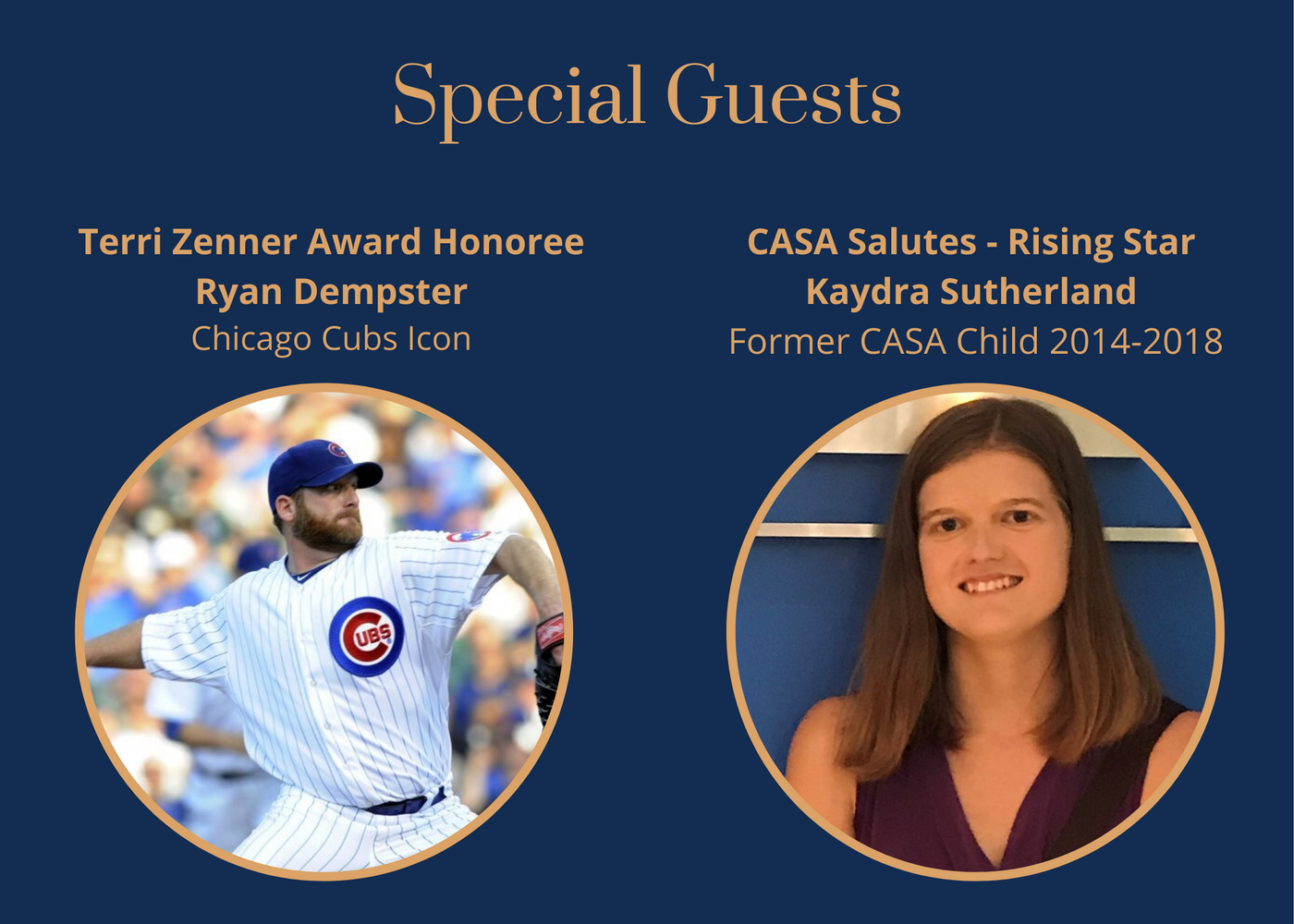 Let's go Dempster Diving
"Were you nervous to pitch in the World Series?"
"Did you have any weird superstitions when you played?"
"What is your favorite ballpark food?"
Submit your question, and Ryan Dempster may pick it to answer during CASA's Virtual Gala as part of the Dempster Dive trivia game.
Event details:
Thursday May 20, 2021
8:00 pm - 9:00 pm CST
Click here for sponsorship options
Click here for individual registration/raffle tickets
*Event link to be sent a week prior to event.*
---
Questions?
Please feel free to contact Brendan Siegfried with any questions about participating in CASA's 2021 Virtual GALA
bsiegfried@casalakecounty.com or 847-383-6260 x212